Dr. Robert Rettig DC, CICE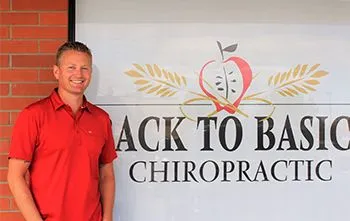 We are committed to providing quality chiropractic care in the Tri-Cities. Doctor Rettig specializes in natural health and wellness, sports injury rehabilitation and back pain relief.

Let our team help you achieve optimal health. Come in for your free consultation today. "Throughout my life I have seen the many wonders of Chiropractic, and I find the body's power to heal itself through Chiropractic, good nutrition and stress management to be astounding. I became a Doctor of Chiropractic in order to share my experience and to help as many people as possible by providing quality Chiropractic health care."
Dr. Rettig received his Doctor of Chiropractic Degree from the renowned Parker College of Chiropractic in Dallas, Texas. He is also a graduate of Washington State University.
Dr. Ross Thoelke DC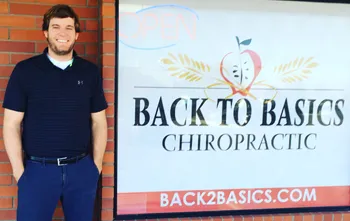 Dr. Ross Thoelke was born and raised in Kennewick. He is a Kennewick High School graduate and attended Columbia Basin College, where he played basketball. He went on to study Exercise Science at Eastern Washington University and, on his own time, became a certified personal trainer. With a passion for athletics and helping others to reach their goals, he continued his education and earned his Doctor of Chiropractic Degree at University of Western States in Portland, Oregon.
Dr. Thoelke will work with you to help optimize your health and wellness. He specializes in advanced care for athletes, whether you're a weekend warrior recovering from injury or an elite athlete seeking to perform at your full potential, he will provide an individualized treatment plan that is designed specifically for your needs and goals.