Melinda L.M.P
Born and raised in Southeast Washington, Melinda Woodward (Harris) has a passion for helping people. After graduating from Southridge Highschool in 2001, Melinda moved to Oregon. Not long after she was in an auto accident that resulted in a whiplash injury.
With the help of a skilled Chiropractor and Massage Therapist she was able to alleviate migraine headaches sustained from the accident. Shortly afterwards, Melinda found that Massage Therapy would be a perfect match for her to help those around her.
Graduating in Spring 2004 from Tri-Cities School of Massage, she has been serving her community for the past 12 years. She has also been a certified Cupping Therapist for the past 5 years. Melinda is a wife and Mother other of two girls.
She has a passion for music and dance. She is an active part of her church and community. Her heart is in traveling, experiencing different cultures, and connecting with all kinds of people.
---
Amber L.M.P
Hello, my name is Amber Prejean. I am a licensed massage therapist who specializes in therapeutic massage that is intentional and full of awareness. I tailor each massage to correct and balance postural deviations while bringing awareness to the patient's self-care to decrease chronic pain. After 16 years of experience, I remain very passionate about my profession. With compassion for each individual, I use a blended approach of firm pressure as well as relaxation and comfort.

I love the challenge of working with chronic pain specifically in the area of the neck, shoulders and hips while never ignoring the spine. I successfully help those who suffer from headaches, sciatica, muscle injuries and repetitive use issues. I trust my hands and intuition when working with each individual. By adjusting to the patient's needs, I adapt my bodywork with techniques such as Deep Tissue, Trigger Point Therapy, Swedish and traction methods to bring optimal health and pain relief.
---
Kacey Davis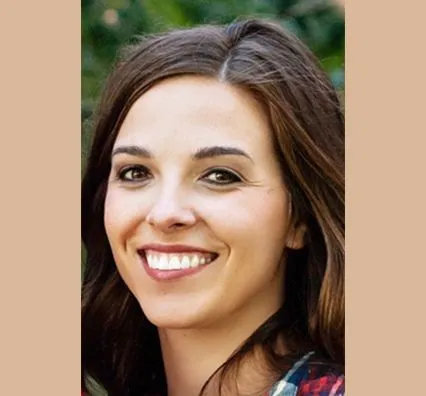 Kacey Davis grew up in the Pacific Northwest, where she was an all-conference athlete playing basketball and volleyball. She has continued to enjoy being active, maintaining a healthy lifestyle and working out. She has a competitive nature and enjoys learning ways she can improve.
Kacey has an associate's degree from BYU-Idaho and received her massage degree from the Utah College of Massage Therapy. She now has over 8 years of experiencing massaging a broad spectrum of patients and clients. She enjoys spending time with her family, her husband and daughter.