Chiropractic Whiplash Treatment in Kennewick, WA
Back to Basics Chiropractic delivers effective whiplash treatment to those who have been in an auto accident in the Kennewick area. Our Chiropractors and massage therapists work to alleviate your discomfort through natural, non-invasive methods. If you have been in an auto accident, contact Back to Basics Chiropractic for a complete evaluation of your injuries. Even if you are not experiencing symptoms, we invite you to visit with our chiropractors for an evaluation of your neck and back. Dr. Rettig, Dr. Moran and Dr. Thoelke provide a complete examination which may use x-rays to give them a better understanding of your whiplash injuries. Then, our Kennewick chiropractors and massage therapists work together to ease your symptoms and return you to pain-free living.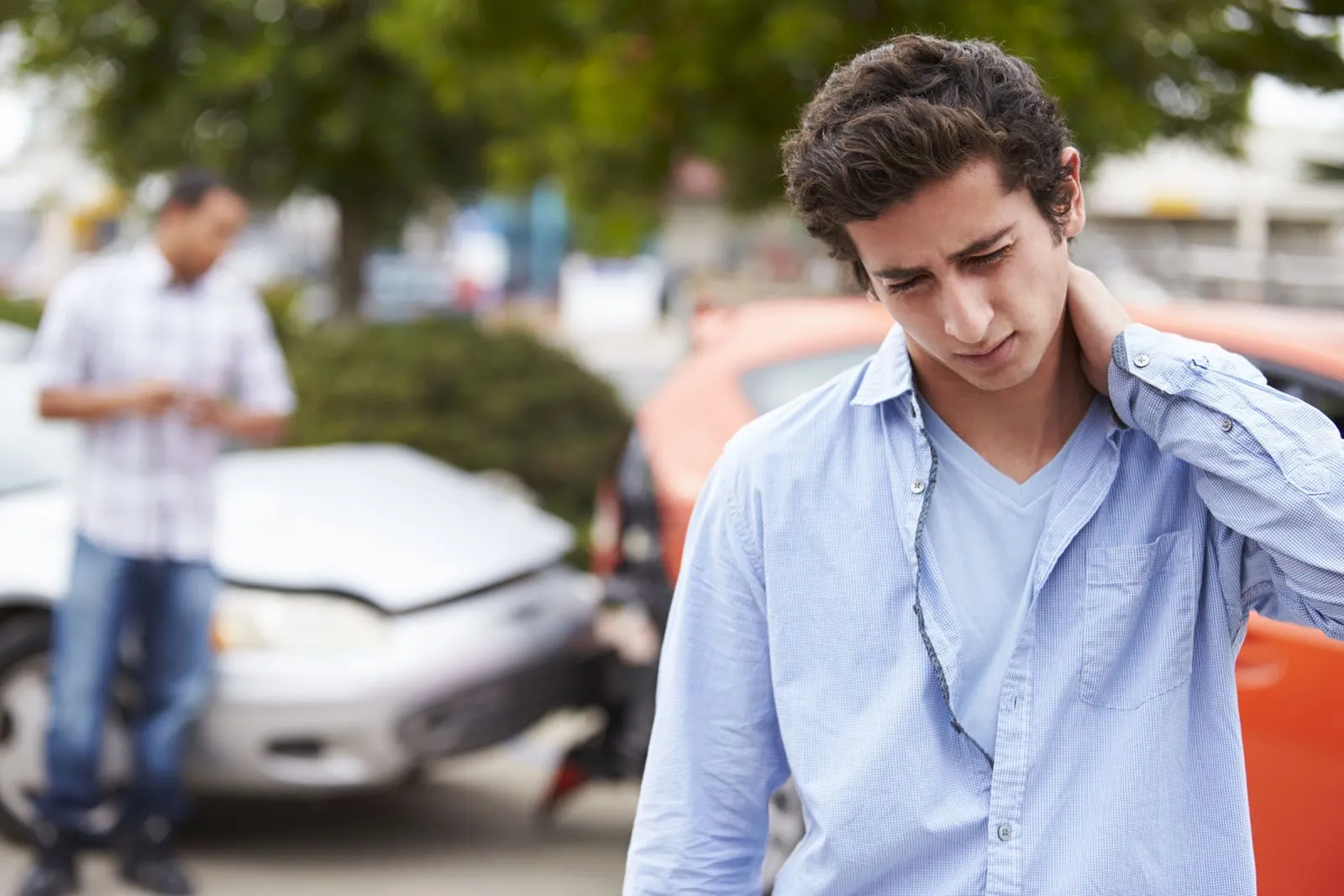 Understanding Whiplash and Chiropractic Care
Whiplash occurs when your head quickly snaps forward and backward. The most common place whiplash happens is during a car accident when you are hit from behind or hit someone head on. The vehicle stops quickly, but your body continues to move forward and then is abruptly returned to the stopping point. When this happens, the muscles, bones and soft tissues in your neck experience trauma. They may be stretched, strained, pulled or moved out of place so this is why an examination following an accident is important. Our chiropractors determine how the whiplash is affecting you and listen to your symptoms which may include:
Neck pain and tightness
Headaches
Inability to concentrate
Vision difficulties
Pain in your upper back
Dizziness with or without nausea
If you feel any of the above symptoms, please contact Back to Basics Chiropractic immediately. Our chiropractors know that when you begin early treatment for whiplash, you are less likely to have lasting injuries. Our chiropractic plan includes gentle adjustments to the vertebrae of your back and neck. When the vertebrae are returned to a healthy alignment, your body begins to heal faster since circulation and nutrient flow are improved. We speak with you about a healthy eating plan that will boost recovery time and provide the nutrients the cells need to repair the damage caused by the accident. Our massage therapists concentrate on the muscle tissue by easing tension and eliminating any scar tissue that may occur as the muscles repair. Massage therapy also reduces inflammation by increasing circulation to and from your neck. Plus, massage is a powerful way to reduce any stress you are feeling as a result of the accident.
Contact Our Local Chiropractor in Kennewick Today for Whiplash Relief
Whiplash from an auto accident is painful and inconvenient. However, you do not have to remain in pain or turn to pain-relieving medications to cover your injury. Instead, the chiropractic team at Back to Basics Chiropractic uses the strength of your body to heal your body when it is placed in a healthy alignment. Our gentle, drug-free approach eliminates side effects and reduces your recovery time. If you have been involved in a car accident, please contact us today at 509-738-1025.